ICVA Award
The ICVA established an award in 1999 to recognize people who have made significant personal contributions to the national examination program. Twenty-two (22) awards have been presented to date.

2020 ICVA Award Recipients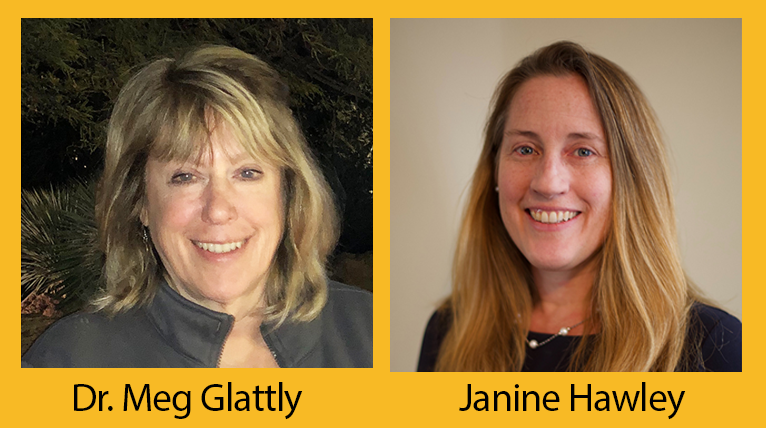 The 2020 ICVA award was given to: Dr Meg Glattly and Janine Hawley
At the August 2020 ICVA board meeting the prestigious ICVA award was given to two individuals who have worked tirelessly over the last two decades on behalf of veterinary medicine and the ICVA: Dr. Meg Glattly & Janine Hawley. This was the first presentation of this award since 2015.
Dr. Glattly, a retired practitioner from Minnesota, has held multiple roles with ICVA. In addition to a plaque, Dr. Glattly received a commissioned painting based on a beloved photo of her pets taken by her daughter.
Ms. Hawley, who recently left the National Board of Medical Examiners after 20 years, was a long-time contributor to the ICVA's mission. An avid chef, Ms. Hawley received a Kitchenaid Stand Mixer in addition to her plaque.