ICVA Award
The ICVA established an award in 1999 to recognize people who have made significant personal contributions to the national examination program. Twenty-two (22) awards have been presented to date.

2021 ICVA Award Recipients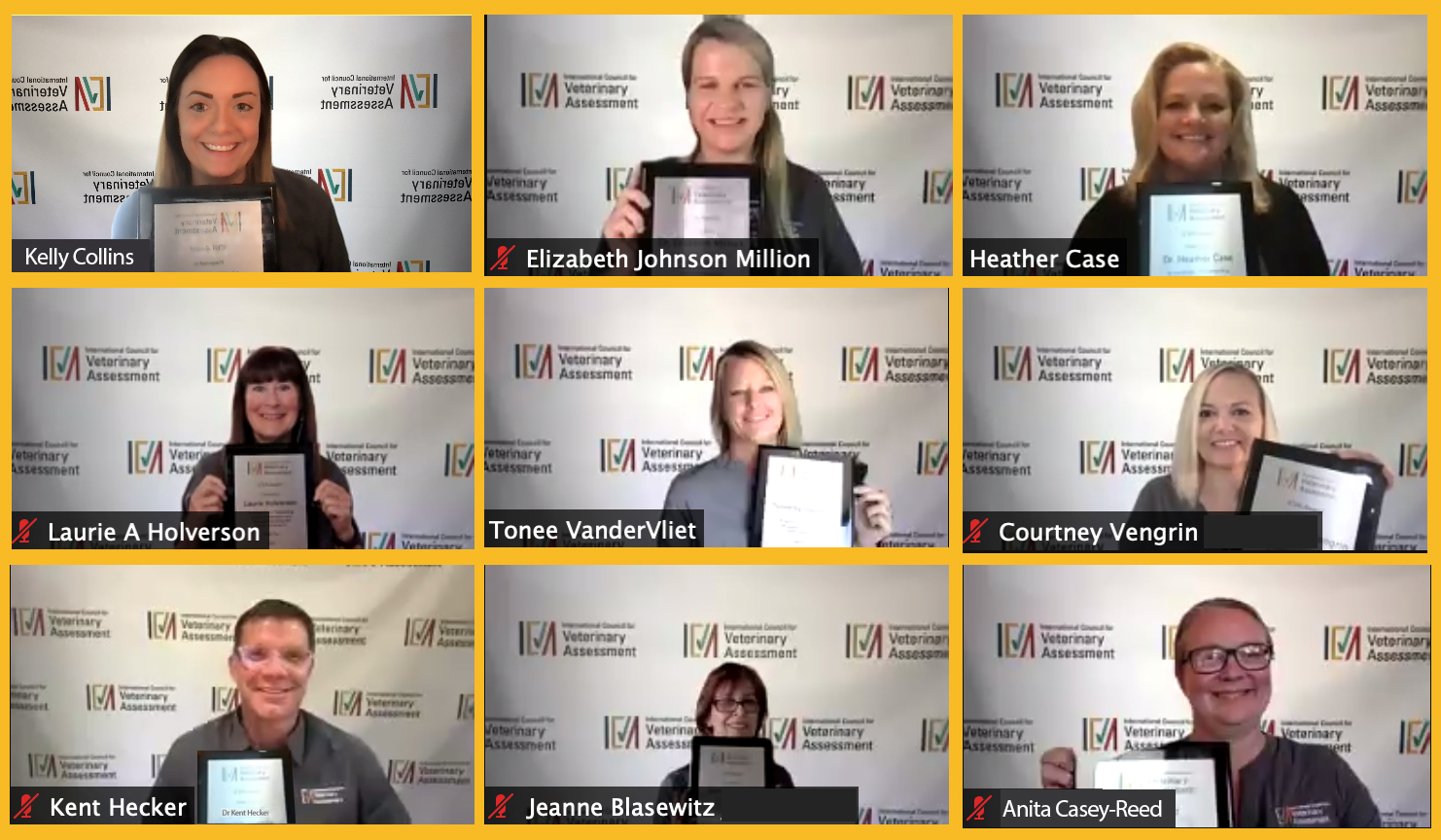 ICVA Staff, 2021 ICVA Award

Ms. Kelly Collins
Dr. Elizabeth Johnson Million
Dr. Heather Case
Ms. Laurie Holverson
Ms. Tonee VanderVliet
Dr. Courtney Vengrin
Dr. Kent Hecker
Ms. Jeanne Blasewitz
Ms. Anita Casey-Reed
The 2021 ICVA award was given to: Jeanne Blazewitz, Dr. Heather Case, Anita Casey-Reed, Kelly Collins, Dr. Kent Hecker, Laurie Holverson, Dr. Elizabeth Million, Tonee VanderVliet, and Dr. Courtney Vengrin.
The ICVA Board of Directors voted unanimously to present this prestigious award to 9 individuals of the ICVA staff for their outstanding response during unprecedented times. COVID brought unique challenges for the ICVA team, testing windows were expanded, schedules were disrupted, and customer service needs skyrocketed as graduating veterinary candidates who needed to take the NAVLE licensing exam searched for open testing centers. These 9 individuals went above and beyond during the pandemic, working tirelessly to continue the ICVA mission: providing world-class assessments to protect animals and humans alike.