News and Updates
Below you'll find the latest news and articles regarding ICVA and the NAVLE, as well as the most recent ICVA newsletter.
The International Council for Veterinary Assessment (ICVA) Announces New Chief Assessment Officer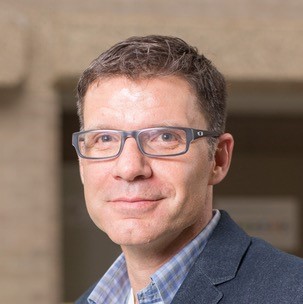 ICVA – the world leader in veterinary assessments – has announced that Kent Hecker, BSc, MSc, PhD, from the University of Calgary, Canada has joined the organization as Chief Assessment Officer.
In this new executive-leadership position, Dr. Hecker will serve a joint appointment with ICVA and the University of Calgary. He is not currently, and will continue not to be, involved in NAVLE or any other ICVA assessment-preparation activities with veterinary students at the University of Calgary.
He will work with ICVA's Chief Executive Officer, Dr. Heather Case, to implement Board-approved strategies, and further enhance assessment best practices for ICVA's expanding assessment portfolio – including the North American Veterinary Licensing Examination (NAVLE®) and the Veterinary Educational Assessment (VEA®). Dr. Hecker will also analyze assessment technology and best practices, and conduct outreach to licensing boards, academia, and veterinary medicine to support ICVA's mission and global vision.
"Dr. Hecker's experience includes running national and international workshops on educational research design, instructional methods, assessment methods, and learning," explained Dr. Case. "His passion for educational measurement and assessment strongly align with ICVA's ongoing mission to provide world-class examinations and other assessment tools to protect the public, and animal health and welfare."
Dr. Hecker began his work with ICVA as the co-chair of the Academic Veterinary Assessment Working Group (AVAWG), working with faculty members to determine how ICVA can best serve academic veterinary medicine, a role he will continue. This work has led to the implementation of a grant program for veterinary assessment research and an assessment resource webpage for the veterinary education community.
He is a Professor of Health Professions Education in the University of Calgary Faculty of Veterinary Medicine (UCVM), with a joint appointment in the Cumming School of Medicine, studying performance in health professions education. Dr. Hecker is an inaugural University of Calgary Teaching Scholar, the Chair of the Medical Education Specialization Graduate program, and the Chair of the Veterinary Education Research Group.
At the University, Dr. Hecker will continue teaching courses in educational research design and assessment, and perform cutting-edge research assessing the neural and behavioral correlates of learning and decision-making in health professions education.
"Dr. Hecker has an impeccable international reputation in the area of education assessment. Now, as ICVA's Chief Assessment Officer, he will have a global impact in the area of veterinary educational measurement and assessment, providing yet another example of how UCVM faculty are contributing to the veterinary profession," said Dr. Baljit Singh, Dean, UCVM.
Dr. Hecker is excited to have a global impact on assessment in his new role. "In addition to continued enhancement of the NAVLE, I'm looking forward to building ICVA's educational assessment and research capacity in serving veterinary schools to better inform learning, teaching, and assessment practices."
About ICVA: The International Council for Veterinary Assessment (ICVA) is an independent not-for-profit corporation. Our tests include the North American Veterinary Licensing Examination (NAVLE®), which is required for veterinary licensure throughout the United States and Canada. At ICVA, we collaborate with stakeholders in academia, licensing boards, and practicing veterinarians to ensure our tools can effectively assess the knowledge and skills required for veterinary practice. Learn more at www.icva.net.